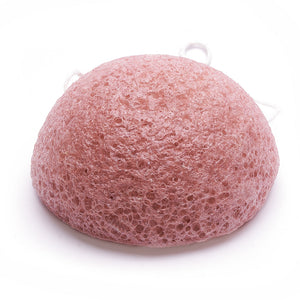 Konjac Sponge - Pink
Effortless, effective and rejuvenating, these 100% natural sponges and made from the vegetable fibres of the Konjac root. The Konjac Sponge has been used in Japan first as a sponge for newborns for over 100 years due to its soft texture.
These sponges can hold up to 10 times their own weight in water, making bathtime a simple, enjoyable process. Simply, soft yet effecting cleansing for delicate skin, with or without additional cleansers, these sponges are perfect for skin that is stressed or irritated by conditions such as eczema, dermatitis or even nappy rash!