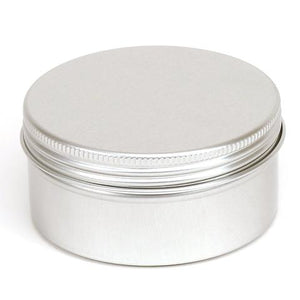 Aluminium Tin: 75ml for shampoo bars
Zero waste and plastic free.

These extra strong tins are a perfect fit for the shampoo bars, particularly awesome for travel, going swimming or camping!
Multi-use tins represent a step in the right direction for keeping our landfills empty, we all have to do our part!